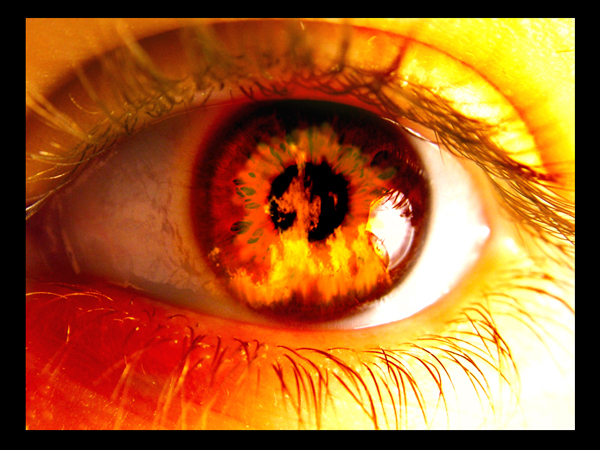 The other day the Hammer and I discussed how I never discuss and have never discussed a book or any literature with certain friends whom I thought close. (Interestingly, my workplace is replete with avid readers, electronic and otherwise.) Granted, we are attracted to different folk given our myriad interests and personality traits, so this is not a criticism per se. (Otherwise, it would be a criticism of myself, and we cannot allow that!) It is, however, an anomaly given the educational background of the people I have befriended. I do not participate in an Oprah-sanctioned book club nor struck up a conversation with my local crack dealer about the failings of magical realism. But I like discussing what sentences and ideas humble me. More often discussion tends towards music, movies (or, as Entourage's Billy Walsh proclaims, "films") or the shocking events as brought to us by Matt Drudge (which center around abhorrent human behavior in the tangy sunshine state of Floriduh). So, I relish the words of the WSJ critic James Seaton in his review of Praising it New, a compilation of essays by the New Critics:
"It may be hard to imagine -- given our current obsessions with television shows, movies, instant-messaging, Facebook and blogs -- but literature was once at the center of American cultural life. In the middle of the 20th century, novels and poems, of varying quality and aspiration, were widely read and widely talked about."
Very true, indeed. I am not arguing against the utility and artistic value of these above-listed technologies (and it may strike you that I am rather anachronistic, or plainly, a curmudgeon). I, too, am guilty of engaging them with fervor. However, the prominence of discursive and expository writing, or the centrality of the narrative in American culture has been supplanted by the rote (and vapid) 3-act script, the jail of the XBOX, or the on-line and off-line tabloid shenanigans. Ah, the path of least resistance. As oft complained, how did we get here? There are points of light, e.g., the success of Amazon's Kindle; the New Yorker's continued relevance; the perseverance of Arts & Leisure Daily. The fact of the matter is that I am still in love with old media and I lament its Sarlaac death. Hell, the New York Times published the obituary of the cassette tape. Meat-space publications are surely soon to follow, no? (And lest you think it ironic (no, thank you, Alanis Morrissette), it is not lost on me that I am utilizing a technology which is contributing to the death of my beloved.)
In light of this ersatz "ode to the fallen", I thought I would share a friend's self-flagellation after drinking at the teet of Hollywood. It is a fitting coda:
"It will soon be 24 hours since I made the biggest mistake of my life, and enough of the trauma has subsided for me to fulfill my moral duty to my fellow man and provide this public service announcement/warning.
Do NOT under any circumstances - whether under threat of death or harm to loved ones - go watch "The Mummy - Tomb of the Dragon Emperor". This was easily the worst film in the history of modern cinema. It actually did the impossible and beat Ishtar for that coveted title. I normally pride myself on being an open-minded kind of guy, including my movie watching taste. I can watch the artsy film. I can watch the action flick. Hell, I can watch the animated shorts done by the French guy whose sole goal was to enlighten us all as to the plight of meth addicts hunting down the poor Key Deer. I can do all that. I watched both "Legally Blonde" movies and managed to at least try to enjoy them. So the breadth of my capacity to find some redeemable value in a flick is fairly significant.
Having said all that, NOTHING redeems this film. My sister's dead cat could have written better dialogue. The acting was cheesy. The special effects were a throwback to the 90s. And the plot was disjointed. Throw in a bizarre depiction of pre-modern China (if I were Asian, I'd sue these people for slander) and it was just a major cluster all around.
I ran the numbers/analysis:
As of Aug 3, per boxofficemojo.com, this movie took in $102 million. If you view all facts in a manner that most favors these evil people and use an assumed ticket price of $10/ticket that amounts to 10 million people who have seen this film. Per imbd.com, this movie is 112 minutes long (except in South Korea where apparently it's 111 minutes long - I laughed when i saw that until I realized they probably cut out the extra 1 minute that held plot so horribly written that they knew it'd throw any self-respecting Asian movie-goer into a murder spree). Anyways, if you multiply 112 minutes (screw the Koreans) by the 10 million estimated moviegoers you get 1,120,000,000 minutes wasted by people watching this wretched waste of reel. To compound the sin, we must now look at average human life expectancies. Again, we view all facts most favorable to the movie terrorists and accordingly we will use the U.S. as a benchmark as it has one of the highest human life expectancy rates. Per the CIA World Factbook, life expenctancies in the good ol' U.S. of A. are at 78.14 years. In minutes that comes to 41,070,384 minutes we are each expected to live (statistically speaking of course). This means "The Mummy - Tomb of the Dragon Emperor" has effectively MURDERED the statistical equivalent of a little over 27 innocent human beings (more if you take into account humans who've been living for some time already)! Were we dealing with the life expectancy of third world countries, this movie would be guilty of genocide.
I say we lynch these people. Let me know who's in."
(Yeah, I know. I am tired of reading blog entries or entreaties such as the above. Mea maxima culpa.)